Here you will find men and women who have made a different.
Lt. General Julius Parker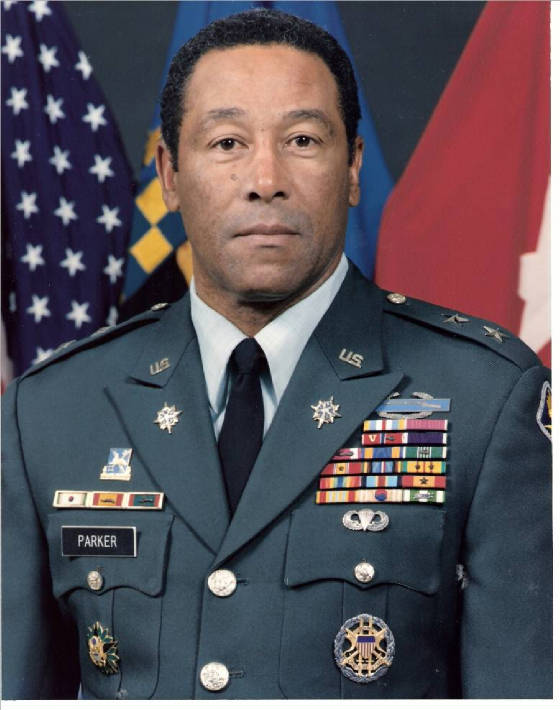 JULIUS PARKER, JR.
MAJOR GENERAL, U.S. ARMY (Retired)
Upon his retirement, General Parker was, and remains the highest ranking African American Military Intelligence Officer in the history of the Army. He is one of three African Americans in the Military Intelligence Branch to attain the rank of general officer.
He was born in New Braunfels, Texas. Upon completion of the Reserve Officers Training Corps curriculum and the educational course of study at Prairie View A&M University in 1955, he was commissioned a second lieutenant of Infantry and awarded a Bachelor of Science degree in Biology and Chemistry. He also holds a Master of Science degree in Public Administration from Shippensburg State University of Pennsylvania, and is a graduate of The Harvard Senior Executive Program.
A veteran of 22 years of military service where he commanded units at every level from second lieutenant to two star general, he has more than 20 years professional experience in senior executive management positions. Twelve of these years were in assignments as the chief executive officer and chief operating officer/equivalent levels. In these positions he managed organizations in the United States and abroad ranging in size from 2,000 to 35,000 personnel with budgets from $30,000,000 to $850,000,000.00. His areas of expertise include management, operations, security, strategic and short range planning, procurement, education and training.
He culminated his military career in 1989 as the Commanding General U.S. Army Intelligence Center and commander Fort Huachuca, Arizona. At Fort Huachuca he was responsible for the Army's Basic and Advanced Intelligence Training for both officers and enlisted soldiers; the development of tactics, techniques and procedures for wartime use; development of intelligence requirements and managing the research and development program and fielding of intelligence systems and equipment to Army units worldwide. In addition, he planned and activated the Military Intelligence (MI) Corps and the MI Corp Hall of Fame in 1987 and designated the Corps' current motto "Always Out Front". He was also the first Chief of the Military Intelligence Corps.
Since his retirement, General Parker has been employed at the University of Arizona as Associate Vice President for Business Affairs. He is responsible for University operations in six areas: a $400,000,000.00 procurement operation; risk management and safety; police and security; records management; printing and graphics, and postal operations. He is a two time recipient of the Governors Award for Excellence.
Quanah Parker
http://www.legendsofamerica.com/NA-QuanahParker.html
Hero # 2 Paul L. Polite
Paul L. Polite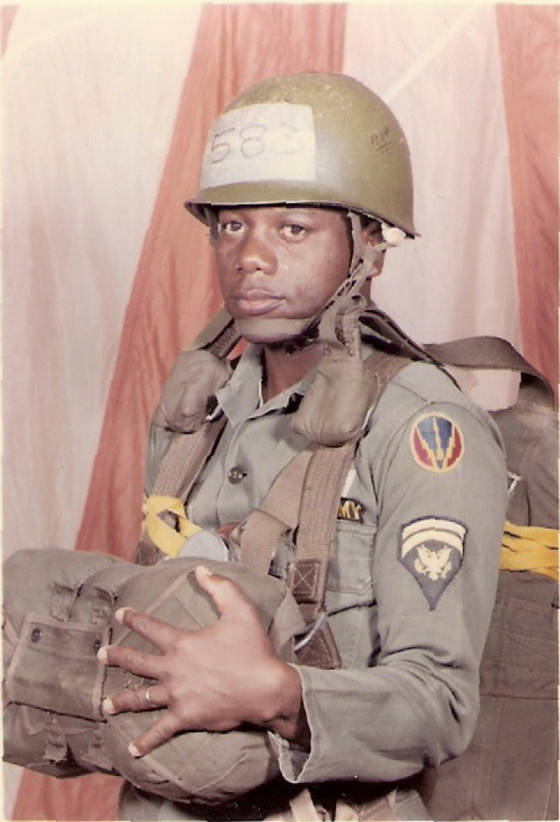 Paul L. Polite
June 19, 1930 to January 20, 2007
Paul Lucius Polite [nee Elmo L.] was born in Brunswick, Georgia on June 19, 1930 to Elmo and Algertha Polite, both of whom are now deceased. His Mother gave birth to five girls after which she had her first boy who was named after his father Elmo. She had three other boys. There were nine children in all. Elmo Lucius Polite, Jr. legally had his name changed to Paul as of April 17, 1964 while stationed in Maine.
Paul gave his life to Jesus at a very early age in Brunswick and remained a Christian for more than six decades.
Paul attended Risley High School where he was the President of his senior class, was part of their Basketball Team and a member of the Male Choral Group. He wanted to attend college but due to family finances was not able to do so. So, as many boys did back in 1950, after graduating from High School he went off to "see the world."
He joined the U. S. Air Force at a time when legal segregation restricted the progress of most African Americans. The Lord simply opened doors for Paul that were previously closed. He always jokingly said "the name Polite threw them off" and got him assigned to places where African Americans normally could not go. He was among the very few African Americans who were allowed to serve in such positions as Flight Engineer, Multi-engine Aircraft Mechanic, Crew Chief, Missile Technician, Computer Specialist, Supervisor of a Data Processing Unit, and leader of an Honor Guard Unit. Paul was the most excited about being a paratrooper with the 101st Airborne and serving with them in Viet Nam as the Non-Commissioned Officer in Charge of Security and Communications. Included among his awards was the Bronze Star for his service with the 101st in Viet Nam.
While in the military, he assumed added duties in his off-duty leisure times. For instance, at various installations he was a member of and later the Coach of various Boxing Teams, a member of Football Teams, he organized Squadron recreation programs, and coached softball teams. One of his many Letters of Commendation sums up Paul's approach to "going beyond what was required":
" ... The most important aspect of this Sergeant's service here is the outstanding attitude with which he readily accepted additional responsibility and duty. This attitude and the ability to promote harmony and cooperation among a/l those under his supervision is reflected in the fact that this unit was selected as Honor Squadron of the Month five times during his tenure and placed second in base wide athletic competition for the 'General's Cup. '"
Paul proudly served this Nation. He retired after having served 1 0 years in the Air Force and 14 years in the Army. Upon retirement at Aberdeen Proving Grounds, Maryland in 1974, Paul came to Tucson.
His "servant's heart" led him to spend his civilian years working with the youth in the church and in the Tucson community. He helped to organize and worked with Mt Calvary's Boy Scout troop, helped to coach various sporting events, provided transportation for children who could not get to and from the games or other events. He worked with the Arizona Department of Corrections' Shock Incarceration Program which was focused on trying to help youthful first-time offenders turn their lives around. Paul was one of the oldest horse riders in the award-winning Western Buffalo Soldiers Association. Paul also enjoyed hang-gliding, motorcycling, bowling, golfing, tennis, and traveling. Although it took him many years to accomplish, Paul finally earned a B. S. in Business Administration.
Paul served the church [Greater Friendship, Mt Calvary and Agape] as a Trustee, a Deacon, Van Driver, Transportation Coordinator and he especially enjoyed singing bass in the Choir. He enjoyed helping everyone but being a gentleman he paid special attention to assisting the senior ladies around the church. They were very special to him.
Paul always said he intended to enjoy the life God gave him--­and so he did! One side of him liked to live dangerously while another side of him loved serving others. His life was full of some risky ventures but the Lord allowed him to enjoy each of them without one broken bone or serious injury. Paul fulfilled his life's mission with much love for the Lord, our Nation, his family and friends.
Paul was diagnosed with gastric cancer on December 3 , 2006 and on January 20, 2007, he was called from his earthly labors to eternal rest. As a good soldier, he fought a good fight right on to the end! Again, the Lord was so merciful. In answer to prayers, the Lord spared Paul from significant pain and allowed him to peacefully sleep on away from here! We serve an awesome God!
Paul is survived by his wife of 41 years, Doris Polite, daughter Lisa, sons Kenneth and Kevin, six grandchildren, his brother Robert Polite, sisters Theora Wright and Evelyn Lott plus a host of nieces and nephews.